Professional development
At CaixaBank we attract the best professionals and foster human development in a good work environment.
We apply competence-based management for each professional profile, which includes the identification, training and development the skills required for each person and position, so that all members of the team can fulfil their potential.
In this way, the competencies of the people who make up our teams develop together with our business model and the professional profiles that sustain it. This allows greater specialisation resulting from segmentation of clients.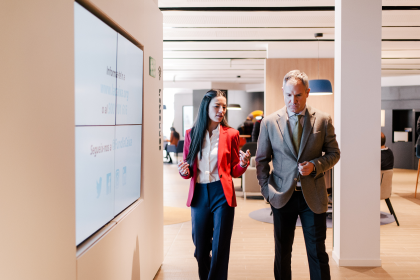 At CaixaBank we have a Management Development Plan to build up talent in our management team and support implementation of the Strategic Plan.