We like to encourage talent. We attract, retain, and motivate the people who best fit in our teams. We offer good benefits and forge bonds where we all win.
Every person at CaixaBank receives totally individualized compensation according to their responsibilities, their contribution to the organisation and the employee benefits they are entitled to. Our compensation package generally includes: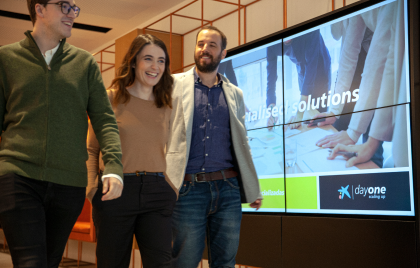 A competitive fixed monthly salary.
Variable compensation. Specific bonuses for each of the CaixaBank business areas, set according to the targets of the organisation, the team and individuals.
Employee pension plans and risk cover.
Financial benefits and other employee advantages, like health insurance, financial assistance for training and preferential conditions in the granting of loans.
We also offer our staff the "My total compensation" platform, allowing them to view clearly, quickly and graphically how much they have earned over the previous 12 months.