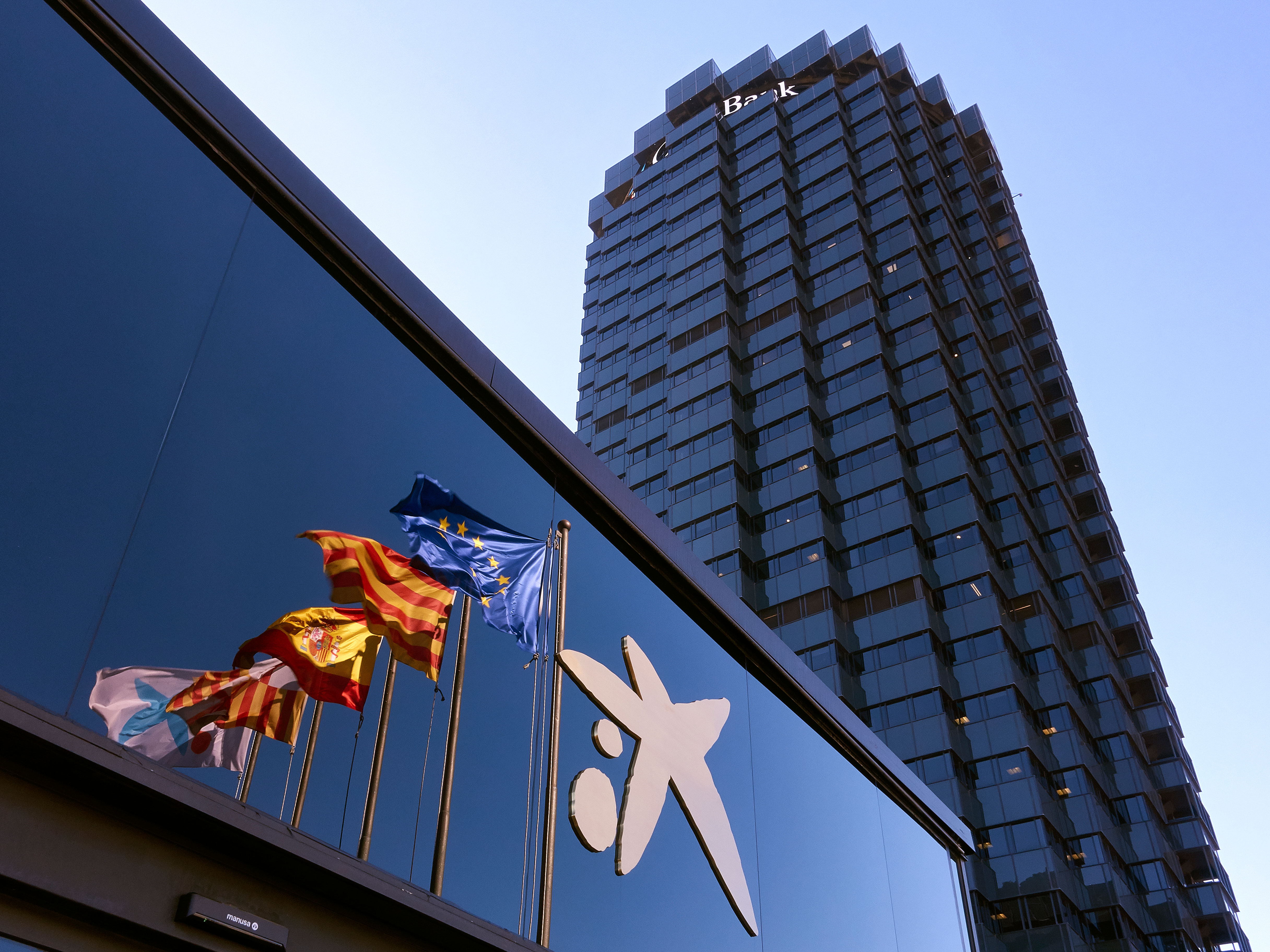 • The new company plans to start its activities with the development of an online community to manage offers, discounts and promotions between businesses and customers

• The agreement reinforces the desire of the partners to develop new businesses which can take advantage of the latest mobile technologies as part of a clear commitment to innovation in the digital society

• The company plans to start its activities in Spain and commence an internationalization process in the short term
CaixaBank, Santander and Telefónica have signed an agreement to create a joint venture to develop new business opportunities based on the latest mobile and communication technologies. This is the first alliance in Europe between financial institutions and telecom operators to innovate jointly in the creation of new digital services.
The agreement specifies that the company will begin its activities with the management of an online community to ease the connection between merchants and consumers when it comes to offers, discounts and promotions. This community will be a new tool for retailers to boost sales.
Additionally, the joint venture will develop a Digital Wallet in which customers can keep all their cards, which will serve as identification in stores and for making purchases within the digital community, as well as being a person-to-person (P2P) mobile payment service for community members.
The new company plans to start an internationalization process in the short term, given the extensive international presence of its partners and the current market opportunities for new digital-based services. In fact, CaixaBank, Santander and Telefónica have all achieved worldwide recognition for innovation as a result of having launched pioneering services in their respective sectors and their ongoing efforts to incorporate the latest technologies. The new company will build on the innovation developed by its partners in Spain to create business with a global outlook.
The agreement also lays the foundation for the incorporation of new partners, who will be able to provide resources for the development of services and for international growth, as well as the possibility that other entities could offer the services of the new company.
The transaction is subject to approval by competition authorities.
According to Juan María Nin, CEO of CaixaBank, "Based on new technologies, the new company will design services accessible for customers from all over the world". Also, Juan María Nin pointed out that this alliance "represents an excellent opportunity to crystallize our efforts in a common project with the potential to incorporate all the knowledge around innovation in the finance and telecommunications industries".
According to José María Álvarez-Pallete, CEO of Telefónica: "There is a profound change happening in the way we buy things. Digital technologies are transforming how consumers research products and then identify the best prices, promotions or discounts. This joint venture combines the partners' technical and financial services expertise to create an ecosystem for the benefit of both retailers and consumers."
According to Enrique García Candelas, Senior Executive Vice President of Santander Retail Banking in Spain: "We are at a crucial moment in the market that offers excellent opportunities to develop innovation projects. Uniting the efforts and the experience of three leading companies, we will be able to contribute to making the search of offers, selection of products and purchases more beneficial to both retailers and consumers".
Innovation to integrate commercial services with technology solutions
The agreement will allow the company created by CaixaBank, Santander and Telefónica to develop innovative projects in the field of digital business, with the potential just in Spain to reach more than 600,000 businesses.
The new company will specialize in offering businesses a range of products and services based on the latest technologies, providing them with tools for customer acquisition and retention, as well as an analysis of key data to improve their effectiveness in sales. For their part, individual users will benefit from a fully customizable search tool with the ability to integrate a large number of small establishments by implementing the latest trends in e-commerce and geolocalization for those customers who wish to activate this service.
In addition, individual customers will be provided with a new means of payment: a person-to-person (P2P) mobile payment service. With it, users will be able to send money to another person immediately and safely without having to know their bank details: only their mobile phone number is needed.