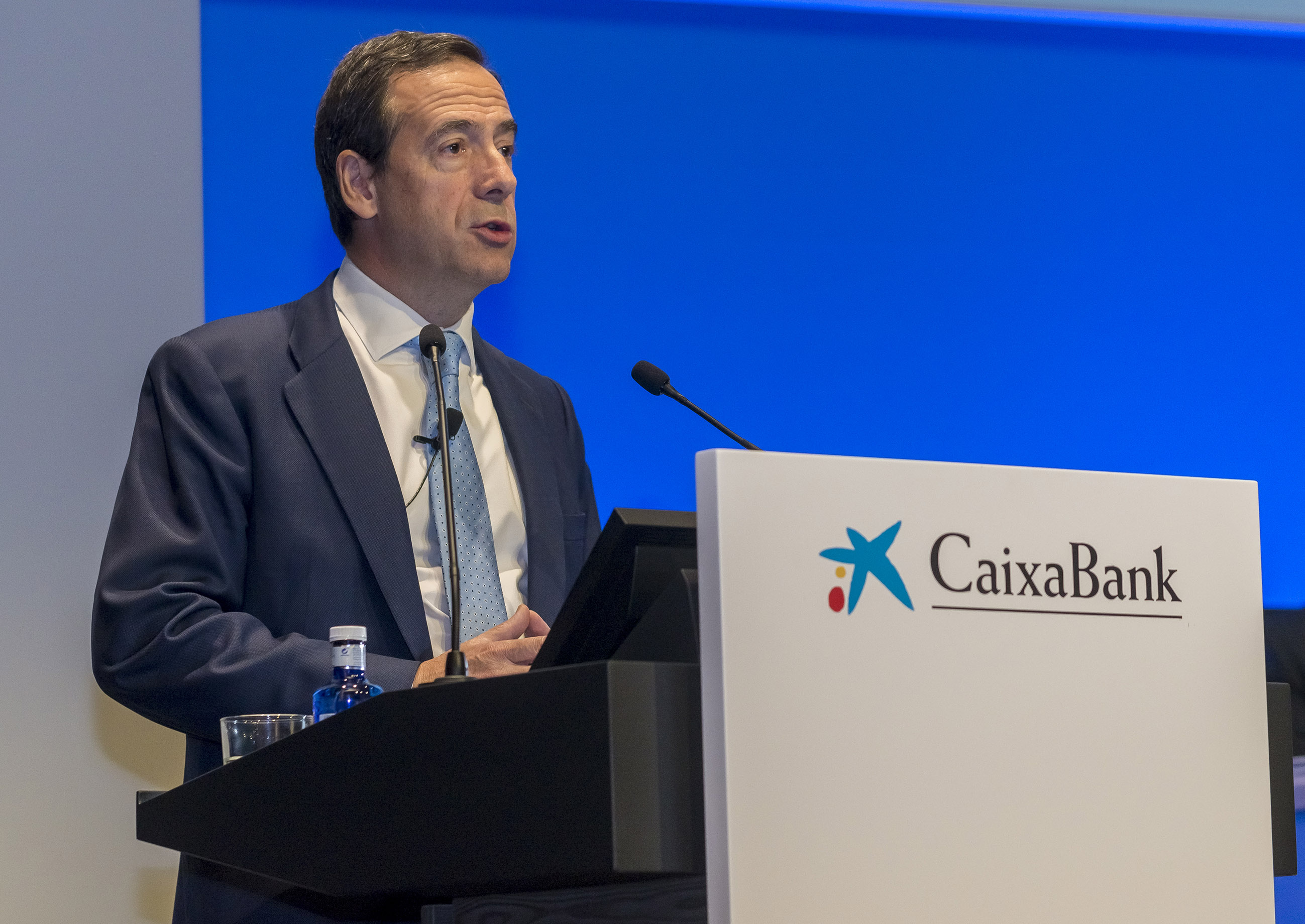 • With this bond, CaixaBank will fund projects that contribute to fighting poverty and creating jobs in economically disadvantaged areas of Spain.

• The issuance, for a value of 1 billion euros maturing over 5 years, strengthens CaixaBank's position as a socially responsible bank.
CaixaBank has become the first Spanish bank to issue a Social Bond to support the Sustainable Development Goals (SDGs) of the United Nations. The company has raised 1 billion euros, maturing over 5 years, in the form of non-preferred senior debt, with an objective to facilitate activities that contribute towards economic and social development. Specifically, with this initial issuance, loans are being funded to fight poverty, advocate dignified employment and create jobs in disadvantaged areas of Spain, in line with the United Nations' Sustainable Development Goals. CaixaBank is the only financial institution of the Ibex 35 that has issued bonds like these.
CaixaBank CEO, Gonzalo Gortázar, highlights that this issuance "strengthens our condition as pacesetters in socially responsible banking, directly contributing to the economic and social development of our customers, particularly those in a situation of vulnerability". He also emphasised that "CaixaBank's first Social Bond reaffirms our commitment to the major economic and social challenges of the United Nations' Sustainable Development Goals".
CaixaBank's first Social Bond will include loans granted by MicroBank to individuals or families who live in Spain, whose total available income is 17,200 euros or less, with a view to fund daily needs such as health care, education or household and vehicle repairs. The current average amount of microloans granted by MicroBank to families is 4,100 euros. Since it was created 12 years ago, MicroBank has granted more than 930,000 microloans to families, entrepreneurs and small businesses.
The bond will also be used to fund loans granted to self-employed workers, micro businesses and small businesses operating in Spanish provinces with lower per capita GDP and/or a higher unemployment rate.
Currently, almost 83,000 loans meet the strict eligibility criteria defined by CaixaBank to drive job creation in the most disadvantaged areas of Spain. 75% of these correspond with self-employed people who do not have guarantees or securities.
The price of the bond has been set at 113 basis points over the mid-swap, and the coupon has been established at 0.625%. The success of the issuance is reflected in its demand, which amounts to 2.25 billion euros.
It will have a rating of Baa3/BBB/BBB+/AL by Moody's, S&P, Fitch and DBRS, respectively. The banks placing this new issuance are ABN, Bank of America ML, Credit Agricole, CaixaBank and HSBC.
Framework for the issuance of Green, Social and Sustainable Bonds
This August, CaixaBank published the framework for issuing Green, Social and Sustainable Bonds, to support the SDGs of the United Nations, on its corporate website. The framework was verified by Sustainalytics, an expert independent adviser, which affirmed that CaixaBank has established a 'credible and high-impact' agenda. The company also carried out a roadshow across different European cities to present this framework to institutional investors.
The SDGs are 17 objectives that were set in motion in 2015 to comply with the 2030 Agenda of the UN. Through its dimension and social commitment, CaixaBank is contributing to all SDGs via its activity, social action and strategic alliances, integrating them into its Strategic Plan and its Socially Responsible Banking Plan.
In particular, it is focusing on 12 of the 17 goals. Among them, its priorities are the fight against poverty, job creation and economic growth; as well as climate change, gender equality, sustainable production and consumption, and industry, innovation and infrastructure; whilst also seeking to support projects such as promoting health, education, clean energy and peace, among others.