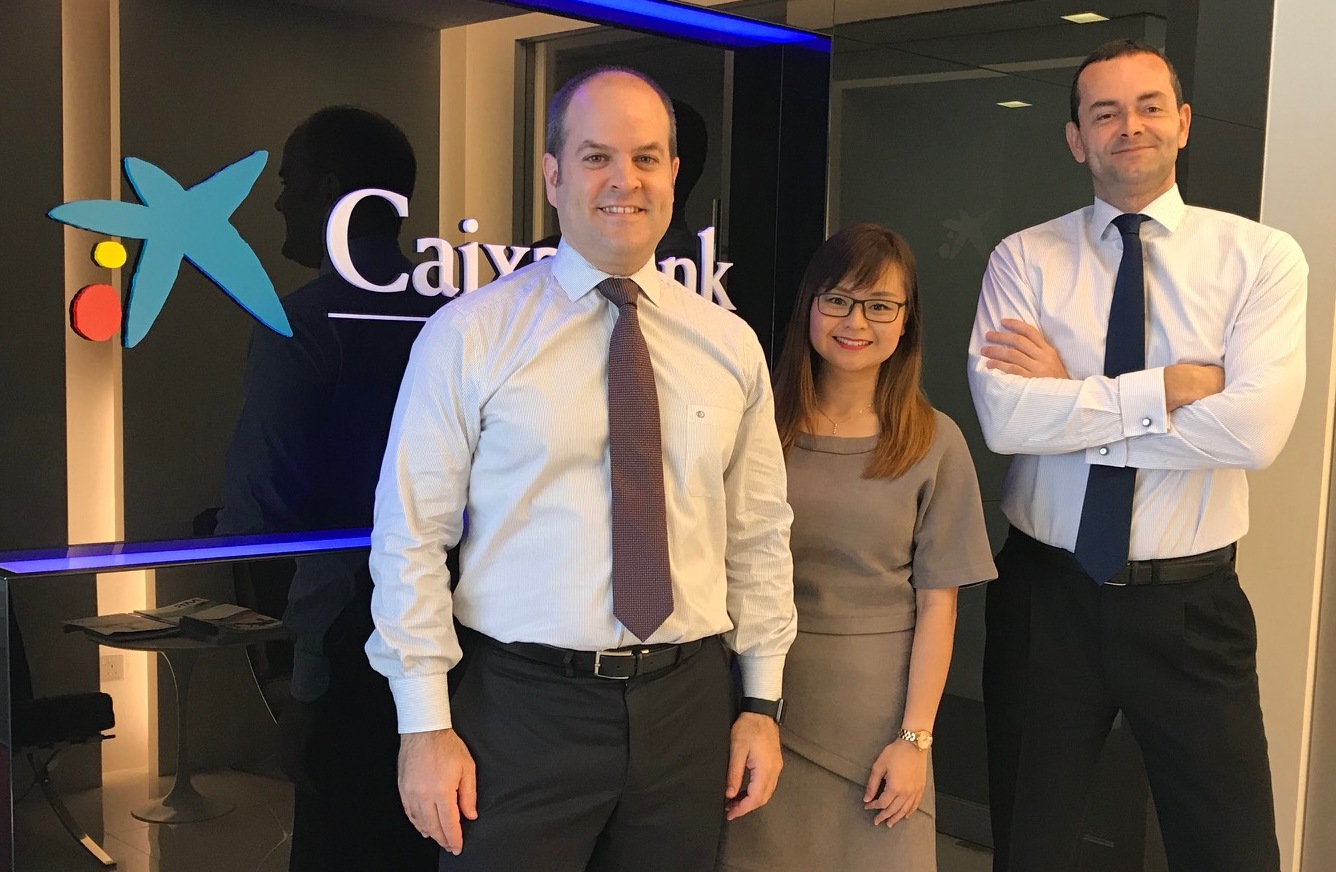 There are few parts of the world that can equal Singapore in terms of cultural richness, the level of safety and the degree of diversity. I have lived here for five years and I am currently manager of the CaixaBank representation office in the country. I often travel to most of the ASEAN (Association of Southeast Asian Nations) countries: Indonesia, Singapore, Malaysia, Vietnam, Thailand, the Philippines, Laos, Cambodia, Myanmar and Brunei.
In the specific case of Singapore, we are talking about a country with a population of about 5.6 million people.*
While geographically small, its religious, ethnic and cultural diversity is very high. It also has among the highest purchasing powers in the world, a very advanced education system and a great sense of hospitality. There are no racial conflicts and the feeling of safety is enormous everywhere.
Singapore easily weathered the economic difficulties that have threatened global growth in recent years, from the crisis in the west to the present soft landing in the Chinese economy, taking in the change of monetary policy by the Fed and the problems this could cause (effect on currencies, investment flows, exports and so on). Despite all this, its very open economy will keep up a similar rate of growth to recent years (2.1%)**. Moreover, large numbers of infrastructure, energy, water treatment and waste disposal projects have been begun, and these will be very important to the future of the region.
Today this country is very similar to an efficiently-organised business with a clear long-term strategy
The government monitors future trends, analyses them and acts in consequence; it also invests in a diversified way, has one of the most important ports and airports in the world, is committed to improving its infrastructures and supports economic development.
All this has helped to cement Singapore's position as one of the top international hubs. The country exports almost half of what it imports, with the financial services, health, tourism, electronics, machinery, oil and gas sectors being particularly important. Moreover, it aspires to be the most important smart city in the world and backs innovation, technology and R&D to attract capital and talent. In short, moving into Singapore is no longer just a matter of business: the country is also a centre to promote brand image.
Despite this, investment in the country by Spanish companies is still low, especially compared to other European countries like the United Kingdom, Germany or France.
Spanish exports have displayed a rising trend in recent years, and this may continue in the coming years, encouraged by the free trade treaty between the European Union and Singapore.
There is also a double taxation treaty with Spain and the low-tax regime includes incentives for some sectors to invest, do business and repatriate dividends.
In general, the growth of the middle class throughout the ASEAN region offers great opportunities for Spanish firms, not only through agreements with local agents and distributors for their products, but also for investment and location in the country, in many cases together with natural partners in the region through joint ventures and other cooperation agreements. There are opportunities in transport and energy (including renewables) infrastructure, machinery, fashion and textiles, pharmaceuticals/chemicals, food tourism, water treatment, waste, ceramics, R&D and other sectors.
Moving a business into Singapore takes time and capital
Due to its tax advantages, the adventure of moving into Singapore can prove simpler than in other countries in the region, but it still calls for patience and professional advice. Singapore has also been considered the most expensive capital in the world for years, especially given the cost of alcohol, tobacco, housing and private transport. And, in general, access to finance is not easy in Asia, especially for SMEs.
To get to know the region, companies have to come and visit it to be able to compare it with other countries and start building up their own network of contacts. There is no better way than exploration on the spot to see the development and progress in this country. Joining commercial delegations or trade fairs are good ways to see which markets might prove worthwhile for certain products. The local business community is not very big, but a climate of considerable cooperation has grown up among its members. Furthermore, there are some Spanish chambers of commerce in ASEAN.
In short, moving into Singapore is a great opportunity, not only because of the region's economic and business success, but also for the boost to a brand that comes to the country. All this, together with other factors like safety, cultural diversity and the charm of southeast Asia, make the region a place it is worth looking into and in which it might be highly advantageous and profitable in the medium and long term to establish a presence.