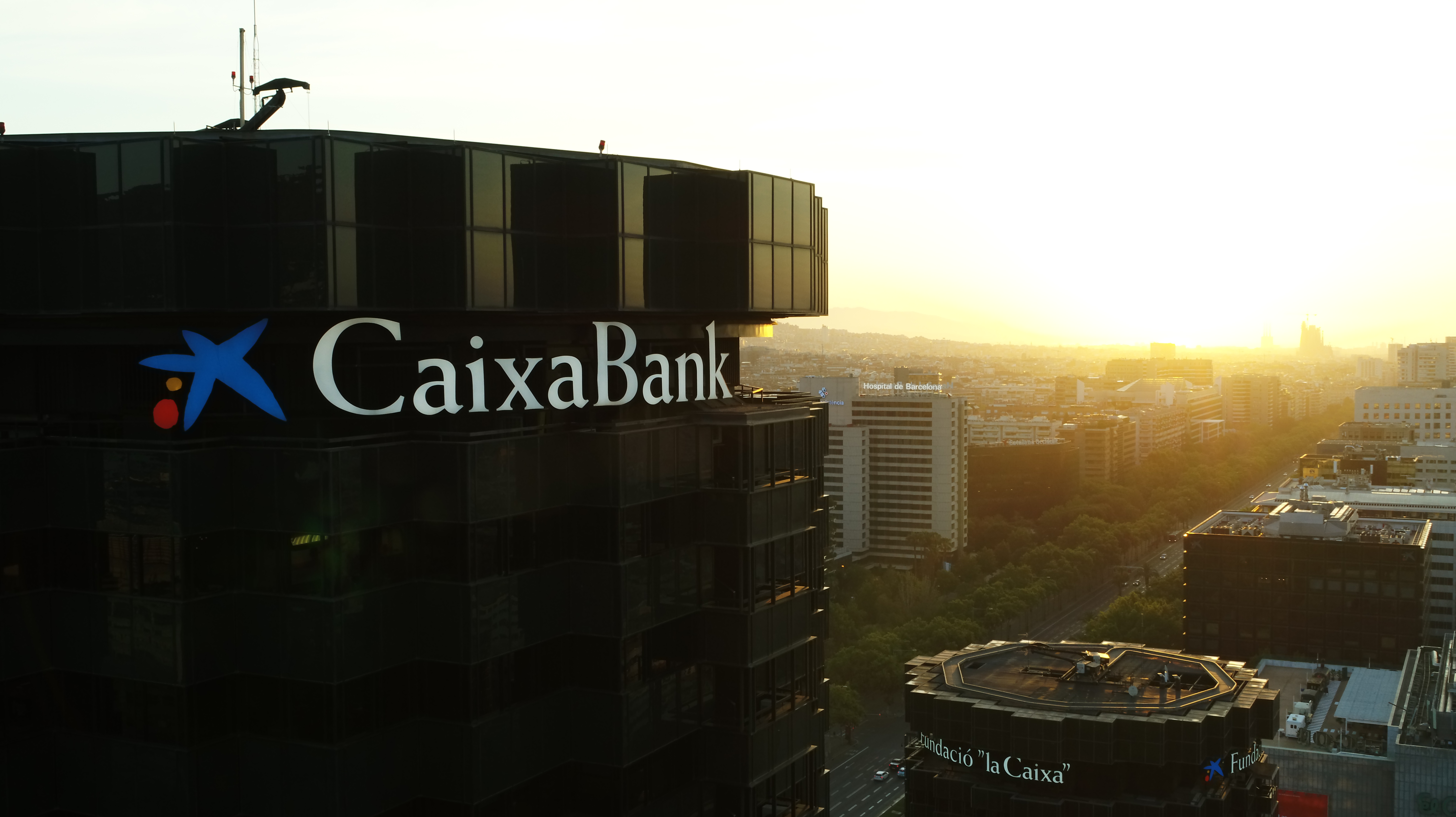 The Bloomberg Gender-Equality Index 2020 recognises 325 global businesses for their commitment to gender equality and transparency in the workplace.
With 41.2% women in managerial positions and 37.5% women on the Board of Directors, CaixaBank has one of the highest gender diversity ratios in the sector.
For the second year in a row, CaixaBank has been included in the annual Bloomberg Gender-Equality Index (GEI), which recognises companies from all over the world that are most committed to gender equality, through their policies, and transparency in disseminating their gender-related programmes and data.
The GEI is the benchmark index in this field, and measures gender equality through five pillars: female leadership and talent pipeline, equal pay and gender pay parity, inclusive culture, sexual harassment policies and pro-women brand. This year's index features 325 companies from 42 countries , representing 11 industry sectors and a market capitalisation of $12 trillion. A total of 6 thousand businesses from 84 countries was analysed. The index also demonstrates a notable increase from the 230 businesses featured last year, with countries such as Russia, the Philippines, New Zealand, Norway and Poland included for the first time this year. Spain is the fourth most-represented country on the index, after the United States, Canada and Great Britain.
Diversity, meritocracy, equal opportunities and talent recognition are some of the pillars of CaixaBank's corporate culture. CaixaBank is committed to operate as a pacesetter for its employees, promoting inclusion and participation and supporting projects that promote equality, both within the company and across the whole of society. With 41.2% of women in managerial positions, CaixaBank is publicly committed to reaching 43% by 2021;its Board of Directors is formed of 37.5% women, one of the highest percentages in the sector.
The Bloomberg GEI includes valuable measurements assessing CaixaBank's employee career progression plans and its diversity and inclusion strategy , as well as the company's commitment to the community.
The index also provides a portrait of key steps that are being taken by global businesses to bridge the gender gap. For example, 71% of businesses have a strategy for recruiting women, 33% have programmes for women to return to work after time off, and 44% of promotions last year were received by women.
To achieve a more inclusive professional environment, 49% of businesses offer allowances for childcare, 36% offer allowances for looking after the elderly, and 88% offer flexible working hours. With respect to the community, 48% of companies have designed diversity programmes for suppliers, which include businesses led by women, 59% have launched products aimed at women that help to achieve gender equality, and 64% donate to non-profit organisations whose main mission is to support gender equality in the workplace.
Wengage, CaixaBank's commitment to equality
CaixaBank's Wengage diversity programme is a cross-disciplinary project, based on meritocracy and the promotion of equal opportunities, aiming to foster and promote gender, functional and generational diversity. Wengage includes internal measures to promote flexibility and work-life balance, training and female mentoring plans, through which CaixaBank's managers help other employees to advance their careers.
Externally, CaixaBank's commitment to diversity includes promoting debate and public conversation around diversity (eWoman workshops and CaixaBank Talks); organising awards and acknowledgements for business leadership (Businesswoman Award) and academic excellence (Wonnow Stem Awards); or supporting sports activity (sponsorship of the women's basketball team).
CaixaBank adheres to the Women's Empowerment Principles of the United Nations; the Voluntary Agreement with the Ministry of Health, Social Services and Equality, 'More women, better businesses', seeking better representation of women in management positions; and the Diversity Charter, to promote equal opportunities and anti-discriminatory measures.
Due to this commitment, CaixaBank has just been recognised by the Fundación Másfamilia with the EFR Certificate as a Family-Responsible Company, and it has received various awards recognising its diversity and inclusion efforts, such as the 25th Anniversary Award of the FEDEPE (Spanish Federation of Female Managers, Executives, Professionals and Entrepreneurs). It also features on the EWoB Gender Diversity Index.