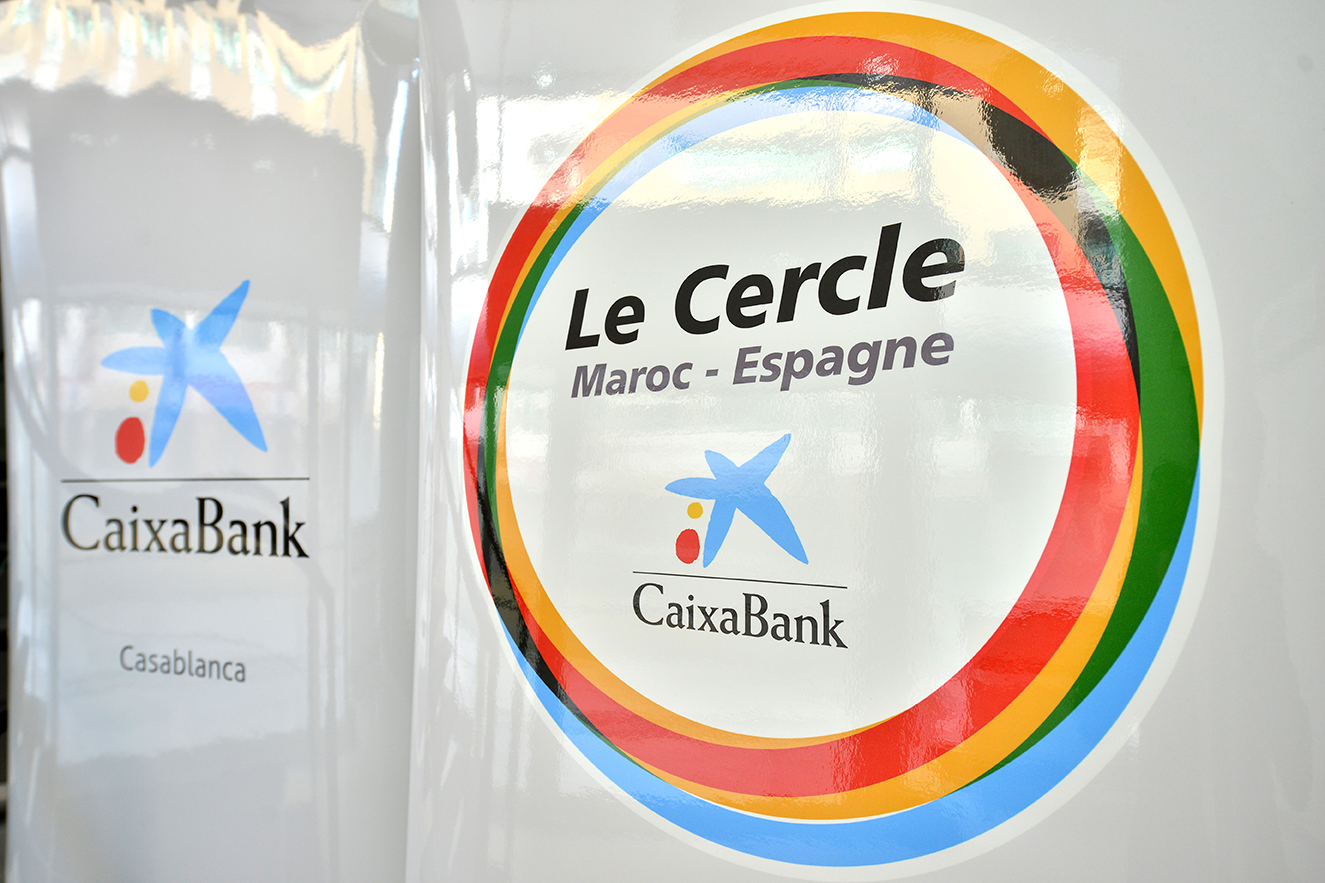 • The branch will focus on providing financial support to the tourism, fishing, and agricultural industries, and will be staffed by specialists offering a specific line of products.
• The new location takes the total number of CaixaBank branches in Morocco to three, establishing it as a leading bank for business projects and investments in the market.
CaixaBank has opened a new operating branch in the city of Agadir in Morocco. This is CaixaBank's third branch in the country, where it already has a position in Casablanca and Tangier. The bank, presided over by Chairman Jordi Gual and CEO Gonzalo Gortázar, has thus bolstered the services provided to businesses established in the region, as well as those looking to gain a foothold in the Moroccan market.
Like the rest of the CaixaBank international network, the branch will provide foreign trade, business banking and corporate banking services. Furthermore, the new branch will be staffed by specialists in financial services for the tourism, fishing and agricultural industries, which are central to the Agadir economy.
In fact, the branch will benefit from the support, products and know-how of AgroBank, CaixaBank's specialist business line for the agricultural and food industry. This is the first time that CaixaBank has made its AgroBank services available internationally, offering an entirely unique range of specific products for the sector via dedicated branches.
Agadir is located in the Souss-Massa-Drâa region, some 600 kilometres south of Rabat. It is an internationally renowned tourism destination, where some of the largest investors in the hotel industry are Spanish business groups. Agadir also has a major fishing port, a significant food industry, and large areas of land put to agricultural use by both Moroccan and internationally-owned companies.
Support for business projects between Spain and Morocco
The opening of the Agadir branch sees CaixaBank expand the availability of its products and services to support business and investment between Spain and Morocco. The bank has been operating in the country since 2009, when it opened its first branch in Casablanca. In 2014 it extended its footprint, with the opening of a branch in Tangier. CaixaBank's branches are staffed by a multicultural team of professionals with extensive expertise and insight into the Moroccan market.
CaixaBank has secured a significant market share among Spanish businesses operating in Morocco, and is the leading issuer of deposits originating in Spain.
Morocco represents a key country in CaixaBank's international network, being the only country where the bank has more than one operating office, and operating under a banking licence that allows it to provide a full range of financial services. As well as in Morocco, CaixaBank also has operating branches in the United Kingdom (London) and Poland (Warsaw).
In March 2017 CaixaBank launched "Le Cercle" in Casablanca, a regular debate forum that brings together the Spanish and Moroccan business community at a specially designed location.
About the CaixaBank international network
CaixaBank's international position is articulated via operating branches, representative branches, and cooperation agreements with leading correspondent banks.
CaixaBank currently has international branches in Morocco (Casablanca, Tangier and Agadir), United Kingdom (London) and Poland (Warsaw). The bank also has representative branches in China (Beijing, Shanghai and Hong Kong), France (Paris), Italy (Milan), Germany (Frankfurt), Dubai, India (New Delhi), Turkey (Istanbul), Singapore, Egypt (Cairo), Chile (Santiago de Chile), Colombia (Bogota), USA (New York), South Africa (Johannesburg) and Brazil (Sao Paulo).