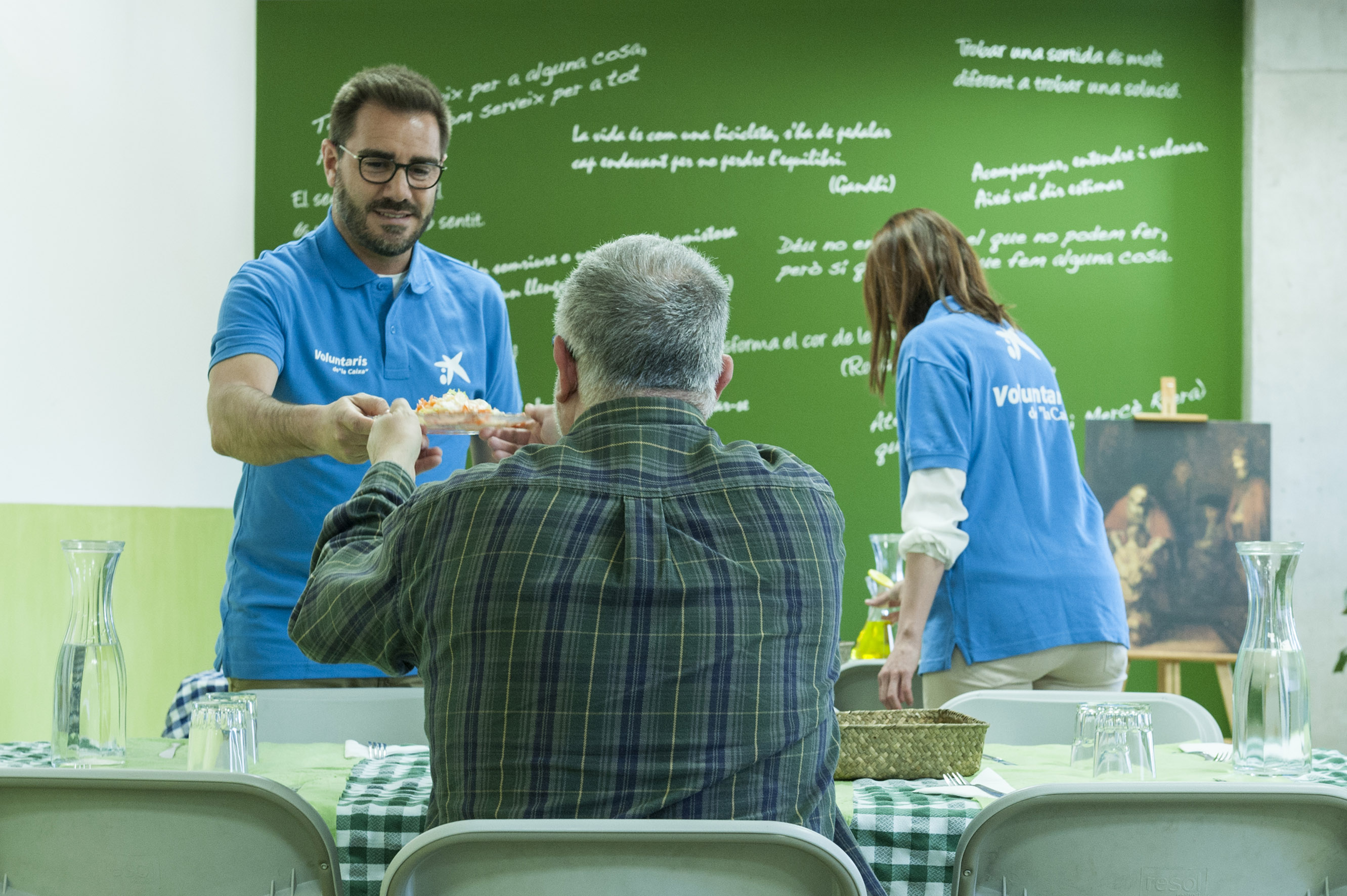 • Jordi Gual, CaixaBank's Chairman, highlighted "the enormous response of the bank's employees when offered the chance to extend their support and dedication to help and accompany those who need it the most".
• The Chief Executive Officer, Gonzalo Gortázar, underlined "CaixaBank's major commitment to socioeconomic development and the struggle against social difficulties, poverty and inequality".
More than 11,700 employees from CaixaBank, the "la Caixa" Banking Foundation and its group (more than a third of the total), have undertaken to participate in a week of voluntary work activities, in social entities throughout Spain. On this occasion, more than 1,350 customers have also joined them to gain a greater understanding and become involved in many of the social projects that the Banking Foundation and CaixaBank help to make possible.
From 30 March to 7 April, employees and customers can take part in more than 3,000 activities, run by 1,500 different social entities spread throughout Spain, to carry out voluntary social work.
The teams from the CaixaBank International department located in eighteen different countries where the company has branches are also taking part. Specifically, 150 voluntary work posts have been made available in China, India, Brazil, Italy, Peru, Singapore, Germany, France, Poland, the United States and Morocco.
The Chairman of CaixaBank, Jordi Gual, stated that he is "proud of the enormous dedication shown by CaixaBank employees. Every single person who works at this bank knows that it is different, that it is closer than any other to the most difficult social situations, helping and accompanying those most in need all year-round. And when employees are offered the chance to extend their support, the response is unanimous and overwhelming", he maintained.
Furthermore, the Chief Executive Officer, Gonzalo Gortázar, highlighted CaixaBank's "major commitment" to the socioeconomic development of the territories in which the bank operates. "We are not unmoved by social difficulties, poverty and inequality. Our tradition and the legacy bequeathed to us compel us to directly address these extremely harsh realities and work to alleviate them, driving financial inclusion, growth and wealth creation throughout all the layers of the bank".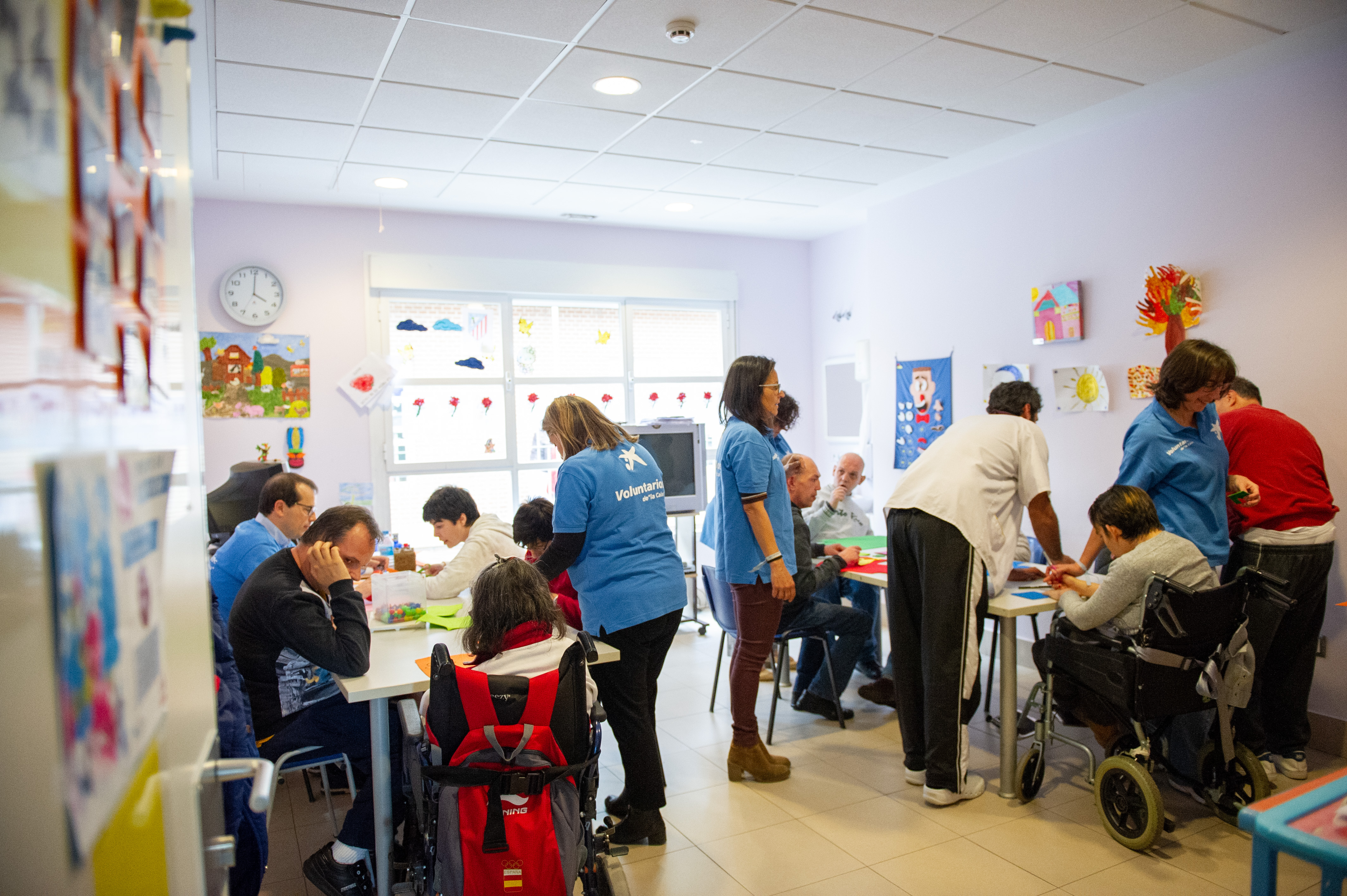 Long-lasting collaboration
Thanks to its territorial capillarity, the CaixaBank branch network can support the "la Caixa" Banking Foundation in its social work, detecting local needs and channelling a part of its social investment. The collaboration between both institutions enables thousands of social foundations and associations to access the "la Caixa" Banking Foundation grants every year and, similarly, obtain selfless, voluntary collaboration from the employees of both entities. Last year 43.6 million euros were allotted to support local social projects, small-scale actions leaving a deep-rooted impact in the territories in which the financial institution operates.
In 2018, almost 9,500 companies throughout Spain (more than 11,500 projects) received a boost thanks to the commitment of CaixaBank branches to the social fabric of their surrounding environment and to the budget allotted by the "la Caixa" Banking Foundation for these initiatives.
More than 3,000 activities in Social Week
The 3,000 activities are taking place throughout all of Spain's provinces, including Ceuta and Melilla, covering a wide range of subject matters and actions. For example, volunteers can provide schooling support to children at risk of social exclusion, accompany groups of elderly people to carry out leisure activities, share training workshops with people with a disability, and carry out environmental activities such as replanting a burnt area of forest, etc.
Throughout Social Week, the people involved will be able to share their experiences and follow other publications using the hashtag #SerVoluntarioSuma and #VoluntariosLaCaixa.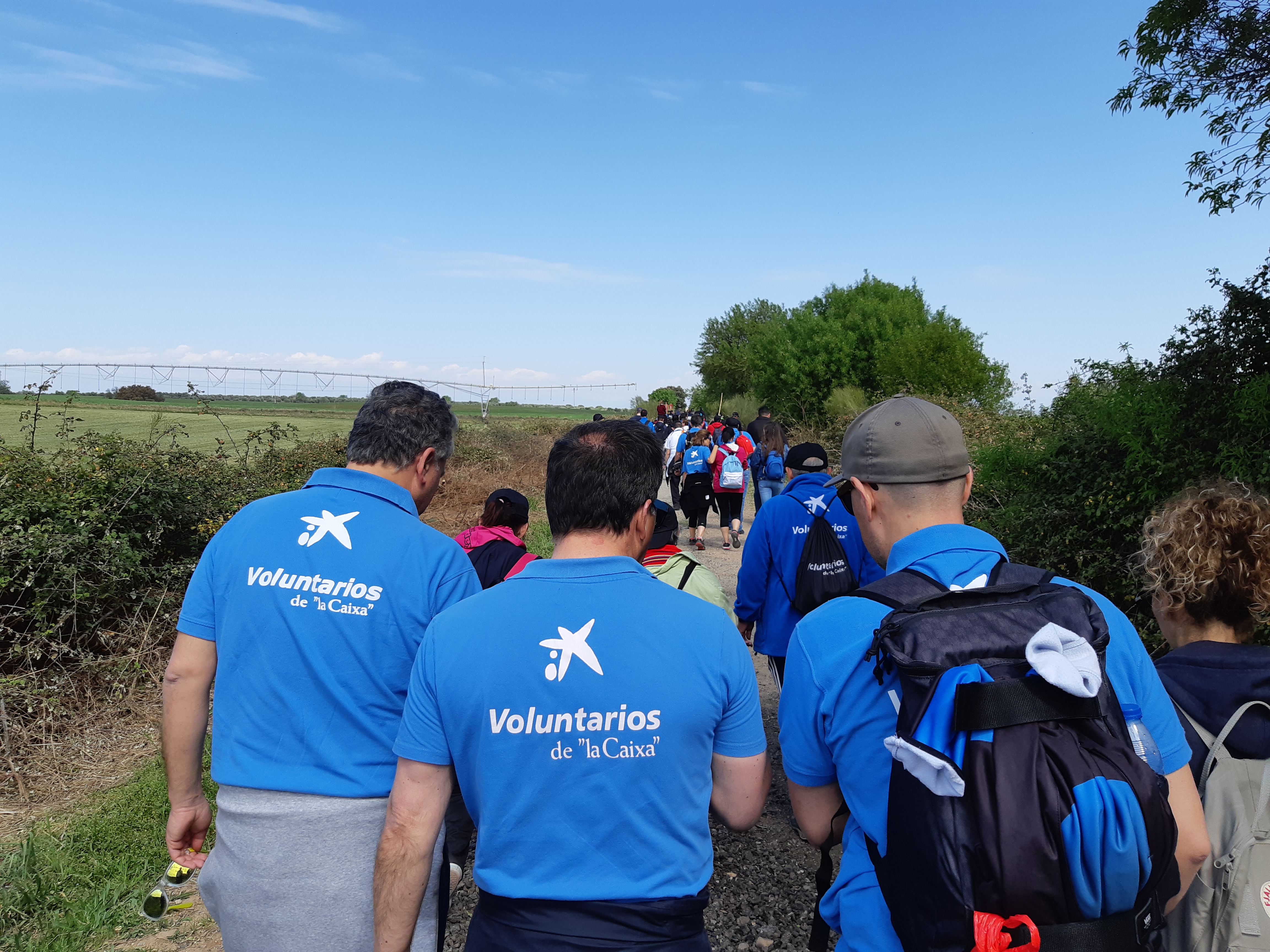 CaixaBank, a benchmark in socially responsible banking
CaixaBank is a bank with a deeply social vocation. As a result of the legacy bequeathed to it, the bank upholds an attitude of serving society and its customers. That is why it is committed to financial inclusion and is the only bank which can be found in all towns and cities with more than 10,000 inhabitants and in 94% of those with more than 5,000. It is also the only bank that offers microloans to people with no guarantees or sureties, through MicroBank, to help them drive their personal and professional projects. It maintains a commitment to financial culture through various initiatives, to help people to make better decisions to manage their finances. And almost half of its workforce takes part in voluntary work, either in Social Week promoted by the bank or through membership with the "la Caixa" Volunteer Association all year-round.
CaixaBank stands out due to its responsible actions and this is acknowledged by the main international organisations. The worldwide Dow Jones Sustainability Index rates it among the world's top sixteen banks and among the top four European banks in terms of corporate responsibility. Similarly, the international organisation CDP acknowledges CaixaBank as the leading bank in the struggle against climate change.
CaixaBank, within its new 2019-2021 Strategic Plan, seeks to be a leading and innovative financial group with the best customer service, while being a benchmark for socially responsible banking. To do so, it is developing a plan that has five priority lines of action: integrity, transparency and diversity, strengthening its responsible activity; governance, maintaining the best possible model of governance; environment, collaborating in the struggle against climate change; financial inclusion, inspiration from the bank's foundation; and, lastly, social action and voluntary work, to contribute to responding to the issues of those most in need.
This plan strengthens CaixaBank's different way of banking, a model based on closeness and commitment to its customers, shareholders, employees, suppliers and the wider society.