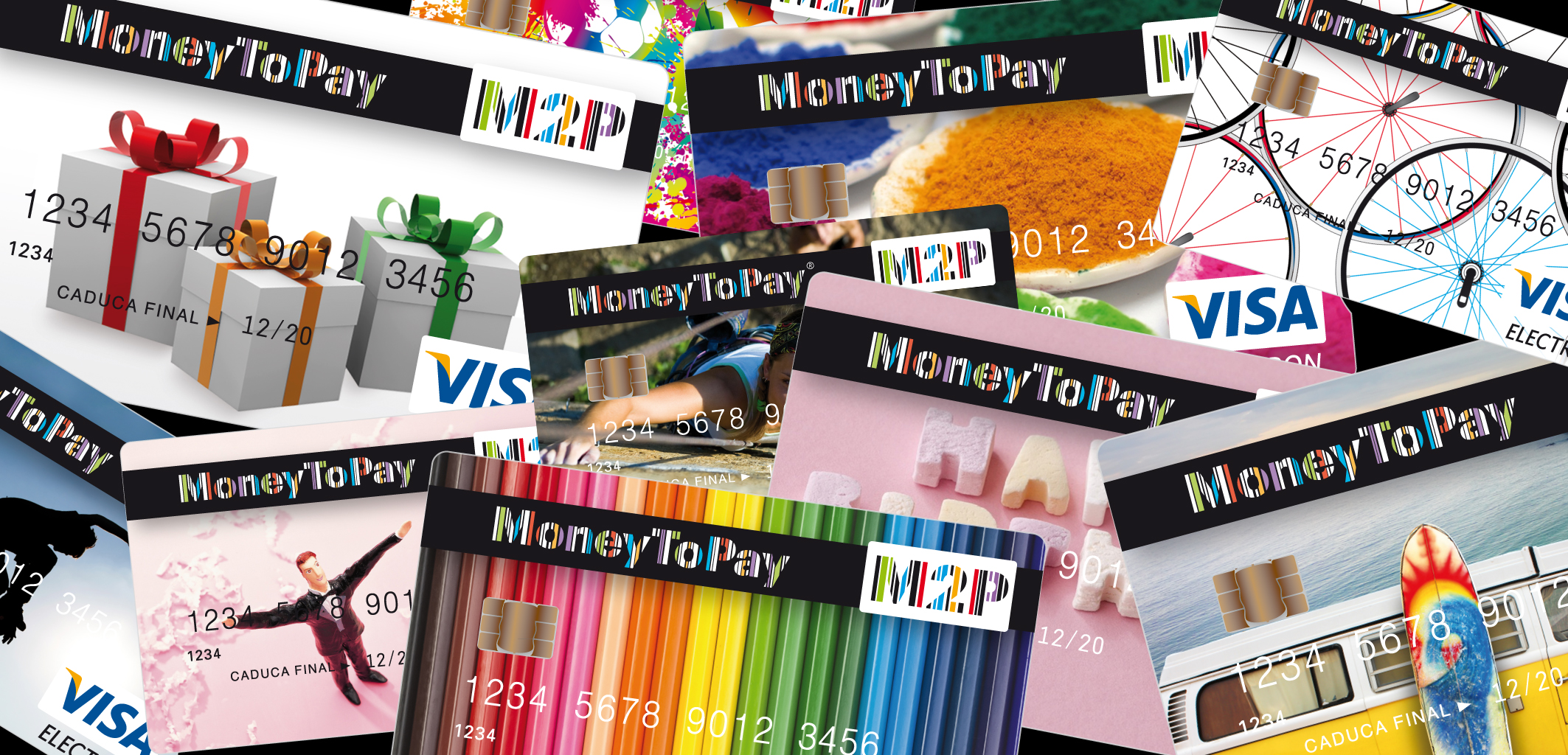 • The new MoneyToPay will offer customers the most advanced payment solutions in the sectors and markets where they need it most.

• CaixaBank is the leading prepaid service provider in Spain with a total of almost 2 million cards and a sales volume of over €700 million.

• Global Payments is a leader in the prepaid services sector in the USA with 4.9 million customers and over 100,000 distributing locations and employers.
CaixaBank, the leading retail bank in Spain and, through CaixaBank Payments & Consumer, the market leader in cards and payment solutions, is joining forces with Global Payments, a leading worldwide provider of payment technology and software solutions, to create a new company, through its Netspend business, with the potential to lead the prepaid services sector across Europe.
The joint venture will operate under the MoneyToPay brand, through which CaixaBank has developed the prepaid market in Spain and achieved one of the highest turnovers in Europe in this sector, with a total of almost 2 million cards and a sales volume of over €700 million.
Global Payments will own 51% of the new MoneyToPay brand, while CaixaBank, through CaixaBank Payments & Consumer, will hold the remaining 49%. Kelley Knutson, senior executive vice president and president of Netspend, will be MoneyToPay's chairman.
Prepaid solutions: a booming business
CaixaBank created MoneyToPay in 2012 as a company exclusively dedicated to prepaid services. Currently, the company issues 1 out of every 3 prepaid cards marketed in Spain. It distributes its products through the CaixaBank branch network and sales points in various sectors (e.g., businesses, stores, etc.). It also markets its solutions in Portugal and Austria through trade agreements with BPI and Erste Group Bank.
Since starting operations, MoneyToPay has experienced good growth due to the enormous potential of the prepaid business relating to this type of card, which is topped-up in advance. There are multiple uses: controlling personal spending, online purchases, corporate payments, gifts, with the objective of developing new solutions related to digital transformation and the explosion of e-commerce.
In this regard, the partnership between Global Payments, a leading prepaid provider in the US through its Netspend business, and CaixaBank, sector leader in Spain and with international experience, has led to the creation of a company with the ability to integrate the most advanced payment solution technologies and the potential to provide a service to customers in the sectors and markets where they need it.
The operation is subject to the approval of the competition authorities.
CaixaBank and Global Payments: an alliance between two leaders in innovation
Global Payments' Netspend business was created in 1999 to offer alternative payment solutions to consumers who do not have access to a traditional bank account or prefer to use alternative financial services. Netspend, with 4.9 million customers, 800 employees and over 100,000 distribution locations and employers.
CaixaBank has maintained a close partnership with Global Payments since 2010, a year in which both companies joined forces for the first time to create Comercia Global Payments, the current leading payment services provider in Spain, with a total market share in the merchant acquiring field of 27% and more than 400,000 businesses as customers.
Since then, both companies have combined efforts to move towards the objective of offering the highest quality payment management service in the world. This commitment to innovation has resulted in other joint projects, such as a joint venture with CaixaBank, Global Payments and Erste Group Bank to provide merchant acquisition and payment processing services in four Eastern European markets: Czech Republic, Slovakia, Romania, and Austria.
Furthermore, CaixaBank and Global Payments, together with Samsung, Visa and Arval, have developed the Payment Innovation Hub, the first innovation hub in Spain specialising in payment methods and businesses solutions, and one of the first hubs in the world to be launched by a multi-sector business alliance.
In recent months, Global Payments and CaixaBank presented zone2boost, a joint innovation programme that identifies and invests in innovative initiatives in the fields of technology for businesses and financial services in general.
About CaixaBank
CaixaBank is leader in retail banking in Spain, with a 29% share among individual customers. The bank, headed by chairman Jordi Gual, and led by CEO, Gonzalo Gortázar, has around 16 million customers in Spain and Portugal and the largest commercial network in the Iberian peninsula.
Technology and digitalisation support CaixaBank's business model, which has continued to strengthen its leadership in digital banking, having amassed the largest base of digital customers in Spain: 6.5 million digital customers.
CaixaBank has developed projects that have marked technological milestones in the sector, such as the first commercial roll out of contactless and mobile payment systems in Europe, the creation of the first contactless ATMs in the world, the launch of imaginBank, Spain's first mobile bank, and the development of the first artificial intelligence applications for customer services.
Thanks to this strategy, CaixaBank has ranked among the best rated banks in the world for the quality of its digital services.
About Global Payments
Global Payments Inc. (NYSE: GPN) is a leading pure play payments technology company delivering innovative software and services to our customers globally. Our technologies, services and employee expertise enable us to provide a broad range of solutions that allow our customers to operate their businesses more efficiently across a variety of channels around the world.
Headquartered in Georgia with over 24,000 employees worldwide, Global Payments is a member of the S&P 500 with worldwide reach spanning over 100 countries throughout North America, Europe, Asia Pacific and Latin America. For more information, visit www.globalpaymentsinc.com and follow Global Payments on Twitter (@globalpayments), LinkedIn and Facebook.