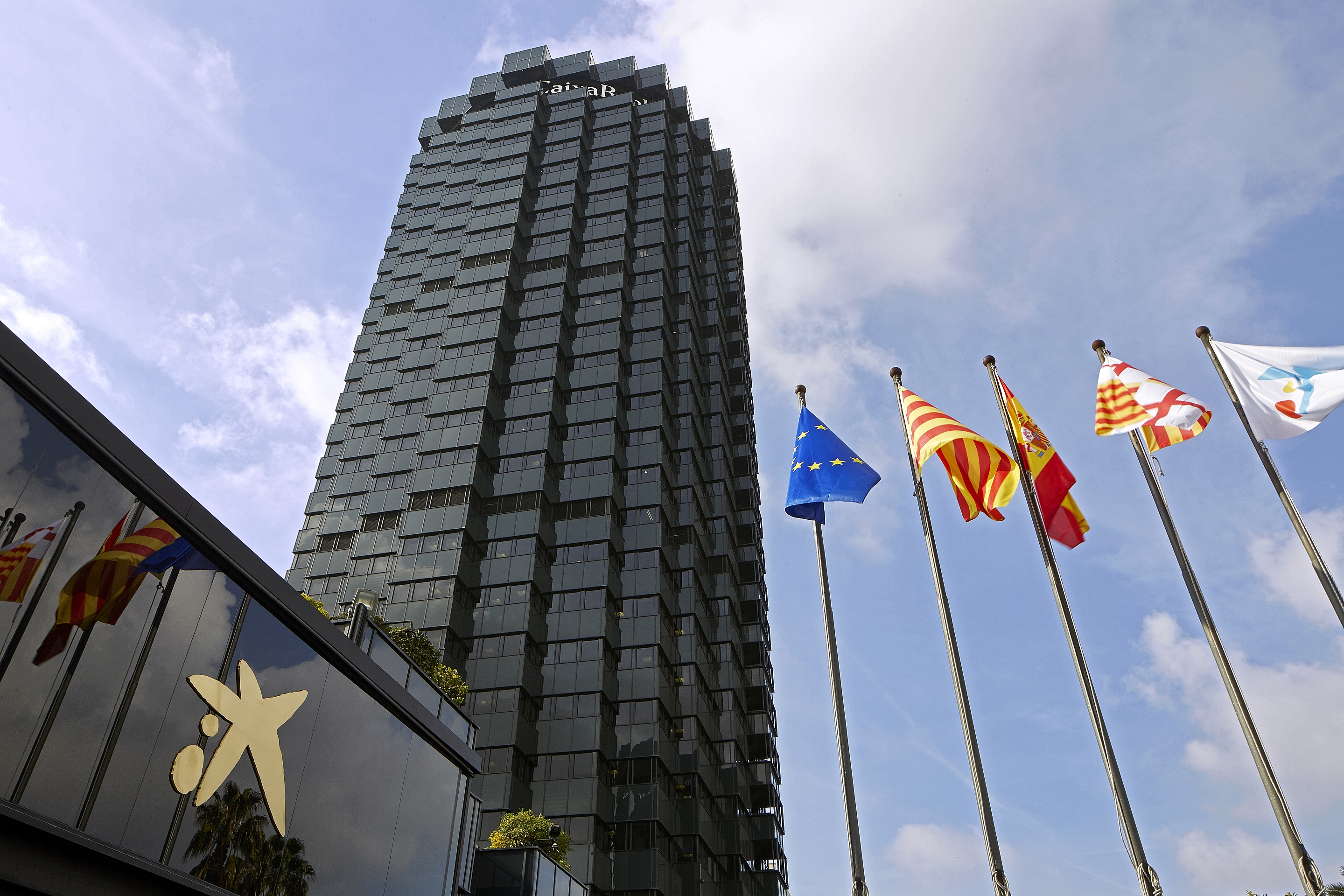 • This is the first European Investment Fund (EIF) guarantee agreement signed in Spain under InvestEU.

• The EIF will provide a guarantee of €150 million to CaixaBank to support the innovation and green transition of Spanish small and medium-sized enterprises (SMEs) and mid-caps.

• The EIF will provide a guarantee of €487 million to MicroBank, CaixaBank's social bank to provide financing to microenterprises, entrepreneurs and social enterprises.

• The agreements are backed by the InvestEU programme.
The European Investment Fund (EIF), CaixaBank and MicroBank are stepping up their support for Spanish small and medium enterprises and mid-caps by providing them with guarantees worth €637 million through the first InvestEU portfolio guarantee agreement in Spain. CaixaBank and MicroBank will use these guarantees to mobilise more than €1 billion in financing that will help firms to reach their full potential.
€150 million guarantee for CaixaBank
CaixaBank will benefit from an EIF guarantee of up to €150 million to improve access to finance for small and medium-sized businesses and mid-caps in Spain. This will enable it to mobilise up to around €214 million in loans to these businesses. The credit line is linked to specific financing products provided by the InvestEU Fund covering two areas: Innovation and Digitalisation and Sustainability. The financial institution will begin offering these products in the second half of the year.
The InvestEU Innovation and Digitalisation Guarantee is worth up to €100 million. It will allow CaixaBank to continue support Spanish firms working in research and development and enhance their access to finance. This initiative will also help drive the digital transformation among companies of this size.
The InvestEU Sustainability guarantee is worth up to €50 million. With this guarantee, the EIF and CaixaBank will step up its support for the green transition and help beneficiaries make green, inclusive and environmentally friendly investments.
€487 million guarantee for MicroBank
MicroBank, the social bank of CaixaBank created 15 years ago, has signed a guarantee agreement with the EIF worth up to €487.5 million. It includes four InvestEU Fund products: Microfinance, Social Entrepreneurship, SME Competitiveness and Sustainability. The agreement will enable MicroBank to provide financing to microenterprises, entrepreneurs and social enterprises in these areas on favourable terms, and mobilise up to €800 million.
The InvestEU Microfinance and Social Entrepreneurship Guarantee totals up to €200 million. It means MicroBank will be able to continue offering better access to finance for microenterprises, including self-employed people, and social enterprises that struggle to access credit.
The InvestEU SME Competitiveness Guarantee is worth up to €250 million, Microbank will be able to improve the competitiveness of small businesses by facilitating access to finance.
Finally, the InvestEU Sustainability Guarantee is worth up to €37.5 million. This will allow MicroBank to continue to support small businesses in the green transition and related areas such as green, inclusive and environmentally friendly investments.
EIF Chief Executive Marjut Falkstedt highlighted the value of these operations: "We are delighted to be collaborating with CaixaBank and MicroBank to improve access to finance for SMEs and mid-caps in Spain. With the expertise of our partners on the ground and the backing of the InvestEU guarantee programme, we will be able to offer a very competitive financing package. Ultimately, the objective is to help Spanish businesses move towards a greener, digital and inclusive future and in that respect, our vision is fully aligned with that of CaixaBank and MicroBank."
Executive Vice-President for an Economy that Works for People, Valdis Dombrovskis, said: "InvestEU is playing an important role across Europe in helping small and medium-sized businesses gain access to the finance they need to innovate, expand and create jobs. Thanks to this InvestEU agreement, more and more Spanish businesses will unlock the funds they need to reach their full potential, including in the areas of innovation, sustainability and social entrepreneurship – all vital for future growth."
Chief Executive Officer of CaixaBank Gonzalo Gortázar emphasised: "As a leading financial institution in Spain, CaixaBank is fully supporting the sustainable economic growth of businesses and society. This agreement is an excellent opportunity for CaixaBank and MicroBank to join forces with the EIF as we work towards the common goal of supporting Spanish small businesses to enhance their sustainability and innovation capacity."
General Manager of MicroBank Cristina González concluded: "Through this agreement, we hope to improve access to finance for self-employed people, microenterprises and social enterprises. Such support will undoubtedly strengthen Spanish businesses and create employment, wealth and well-being."
In addition to these EIF operations, the European Investment Bank (EIB) and CaixaBank recently signed two agreements that will have a significant positive impact on all Spanish small and medium enterprises and mid-caps. Specifically, these cover a €250 million financing agreement and a €200 million risk-sharing guarantee. Together, they will enable €900 million to be channelled to such companies in Spain.
These EIB operations follow a series of fruitful collaborations with CaixaBank in recent years. One example is the operation signed in July under the European Guarantee Fund (EGF), which will help to mobilise an additional €1 billion for Spanish businesses.
Background information
About the European Investment Fund (EIF)
The European Investment Fund (EIF) is part of the European Investment Bank Group. Its central mission is to support Europe's micro, small and medium-sized enterprises (SMEs) by helping them to access finance. The EIF designs and develops venture and growth capital, guarantees and microfinance instruments which specifically target this market segment. In this role, the EIF fosters EU objectives in support of innovation, research and development, entrepreneurship, growth and employment.
About InvestEU
The InvestEU programme provides the European Union with crucial long-term funding by leveraging substantial private and public funds in support of a sustainable recovery. It also helps mobilise private investment for EU policy priorities, such as the European Green Deal and the digital transition. InvestEU brings together under one roof the multitude of EU financial instruments currently available to support investment in the European Union, making funding for investment projects in Europe simpler, more efficient and more flexible. The programme consists of three components: the InvestEU Fund, the InvestEU Advisory Hub and the InvestEU Portal. The InvestEU Fund is implemented through financial partners who will invest in projects using the EU budget guarantee of €26.2 billion. The entire budget guarantee will back the investment projects of the implementing partners, increase their risk-bearing capacity and thus mobilise at least €372 billion in additional investment.
About the European Investment Bank (EIB)
The European Investment Bank (EIB) is the long-term lending institution of the European Union owned by its Member States. It makes long-term finance available for sound investment in order to contribute towards EU policy goals.
About CaixaBank
CaixaBank is the leading financial group in Spain with an asset volume of more than €590 billion and one of the leading banks in Europe. CaixaBank also has a strong presence in Portugal, where it controls 100% of BPI. The Group has more than 20 million customers, the largest branch and ATM network in Spain and Portugal, and it is the leader in digital banking with more than 11 million digital clients.
About MicroBank
MicroBank is the social bank of CaixaBank. It provides solutions for different segments of the population whose financial needs are not sufficiently met. It plays a crucial role in CaixaBank's sustainable banking plan, under which it is tasked with promoting financial inclusion, facilitating access to loans for the most vulnerable people, and strengthening its commitment to Spain's socioeconomic development.