Equal Opportunities

CaixaBank is committed to non-discrimination on the basis of gender or any other personal circumstances. This commitment extends to its selection processes, promotions, professional development and remuneration policies.

CaixaBank's Equality and Work/Life Balance Program aims to encourage a balance between employees' personal, family and professional lives.
By offering measures and options adapted to employees' different personal, cultural and family situations, the program strives to build a work environment where time is optimized and well-managed and where people can reach both their greatest potential and a higher quality of life.

This ongoing process extends to all hierarchical levels of the organization:
In 2007, the Equality and Work/Life Balance Protocol was signed.
In 2010, the Másfamilia Foundation awarded the company its certificate for organizations that care for and support the family structure.
In 2011, the bank approved an equality plan in order to encourage, spread and bring about effective gender equality.
In 2013, CaixaBank joined the initiative of U.N. Women and the United Nations Global Compact: Women's Empowerment Principles. On signing this, it assumed publicly the commitment to ensure that its policies advance gender equality.
CaixaBank has created an Equality and Work/Life Balance Committee.



In 2010, the Masfamília Foundation acknowledged the management model of continuous improvement on questions of equality and our commitment to equal opportunities and conciliation policies and initiatives and awarded CaixaBank its EFR Certificate (Company Responsible to the Family).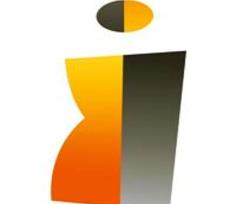 In 2012, CaixaBank was distinguished with the Equality in the Company honour 2011 awarded by the Spanish Ministry of Health, Social Services and Equality.

CaixaBank has an Equality and Conciliation Committee, in charge of attempting to prevent harassment.
This Committee has approved a Protocol for the prevention, handling and eradication of sexual harassment and workplace mobbing.
CaixaBank relies on several external managers, devoted to the prevention, treatment and handling of harassment. They take responsibility for receiving all the queries and complaints on this question with a view to finding solutions.