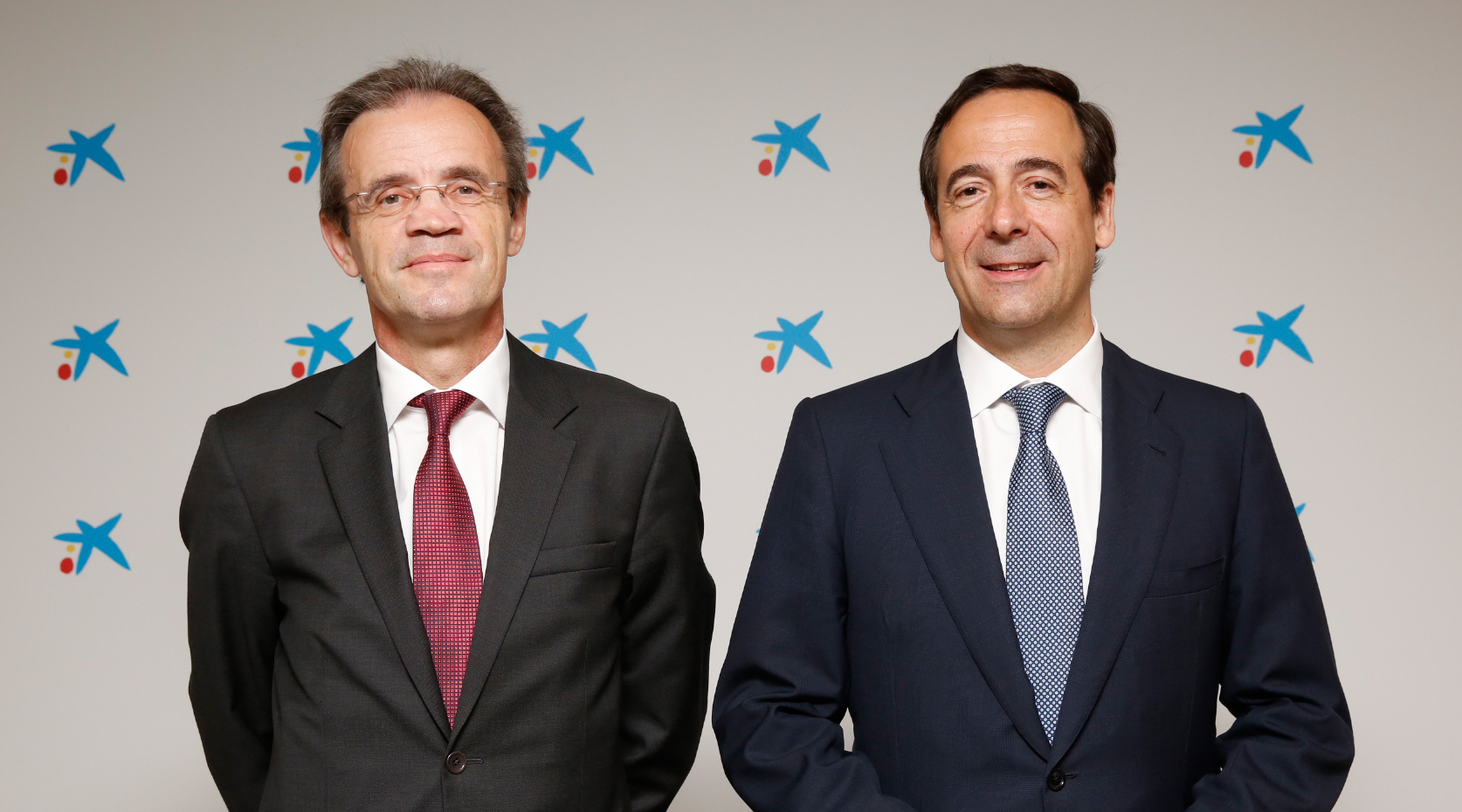 • The choice was based on a worldwide survey conducted by the British magazine of private banking firms, high-net-worth wealth managers and family offices.

• The publication also honoured CaixaBank Private Banking as the top rated operator in 9 other categories, three more than in 2016.

• CaixaBank Private Banking secured 18.10% growth in assets under management over the last three years, and serves 14.36% more clients than in 2014.
CaixaBank, the leading bank in Spain by market share, has been acknowledged by Euromoney as Spain's best private banking operator of 2017, following the Private Banking Survey 2017. The accolade, which CaixaBank wins for the third consecutive year, comes after a survey was conducted by Euromoney among financial institutions, high-net-worth wealth managers and family offices around the world, who identified their favourite private banking operators based on service quality and their business models.
As well as securing the award for best private banking operator, CaixaBank, presided over by Chairman Jordi Gual and CEO Gonzalo Gortázar, was honoured by the British magazine in a further nine categories, three more than in 2016. The bank swept the top accolades for: specialised services for super affluent clients, net-worth-specific services, asset management, philanthropic advice, socially responsible and social impact investment, innovative technology: back office systems, family office services, asset analysis and management, and succession planning and trusts.
CaixaBank Private Banking manages 18.10% more assets than three years ago
CaixaBank Private Banking, which specialises in managing wealth in excess of half a million euros, has secured growth of 18.10% in assets under management over the last three years, from €50.4 billion managed in 2014 to €59.525 billion at present.
The number of clients served by CaixaBank Private Banking has also risen during these three years. From a total of 50,085 clients in 2014 to 57,281 at year-end 2016, meaning growth of 14.36%. Furthermore, based on the regulatory directives established by the EU, the number of consultancy clients (those signing consultancy contracts and suitability tests) has grown 22.57% over the last three years, rising from 41,921 clients in 2014 to 51,381 in 2016.
The bank has also seen rapid growth in the number of high-net-worth clients served over the three years that it has won this top accolade, rising from 646 clients in 2014 to 829 in 2016, representing an increase of 28.33%. Clients in the private banking segment currently have total funds of €8.922 billion.
These figures bear out just how well the personalised private banking consultancy model has been received. The key behind CaixaBank's Private Banking's exceptional client relations are its consultants, all of whom are highly qualified and experienced specialists, and work in close partnership with the branch network. The Private Banking managers centre their financial planning on each client's requirements, designing investment strategies suited to their specific profile. The current team is comprised of more than 500 managers, with 44 exclusive branches across Spain.
Winning the Euromoney prize for the third consecutive year confirms the bank's standing in the private banking segment, while endorsing its management model inspired by the bank's core values: quality, trust, and social engagement.
About Euromoney
Euromoney is a London-based financial magazine that is highly influential in capital markets. Founded in 1969, it is a globally renown publication specialising in international banking and finance news.
It has a readership of over 145,000, including leading global figures from the worlds of finance, business, and government.